TransferReady Step2 Sample Paper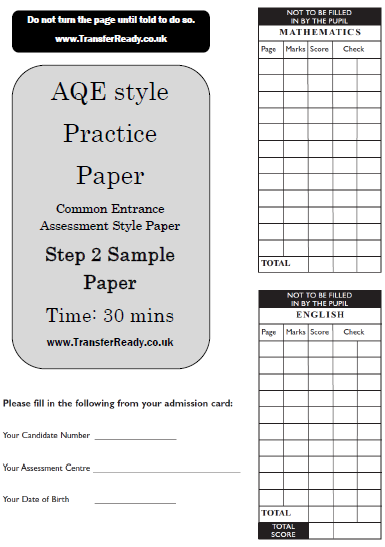 Our Step2 practice papers are designed as to build on the successful completion of our step 1 papers, including more of the content of the course but still only taking your child about 30 minutes to complete.
These contain more challenging styles of questions than step 1, and will help build greater confidence at a time when the primary schools are still working through their curriculum.
We recommend taking a child-centered approach to this by continuing to complete one step 2 paper per week to establish a routine and allow confidence to grow.
As with step 1, our step 2 papers become more challenging as you work through the series – so paper 6 is more challenging that paper 5 and so on. This ensures that skills build alongside confidence.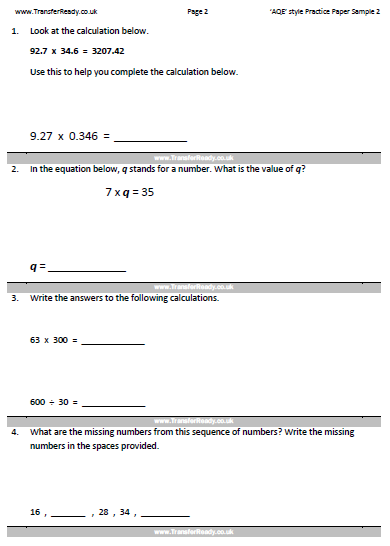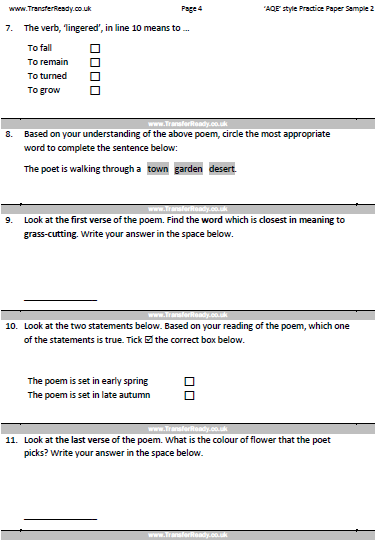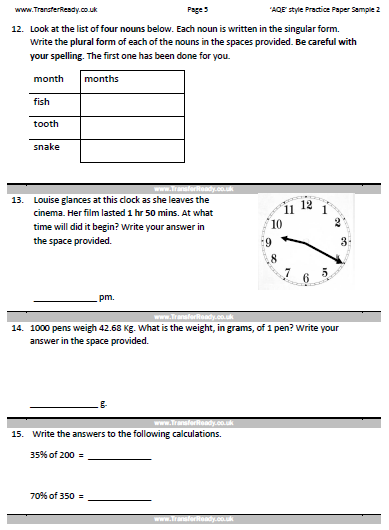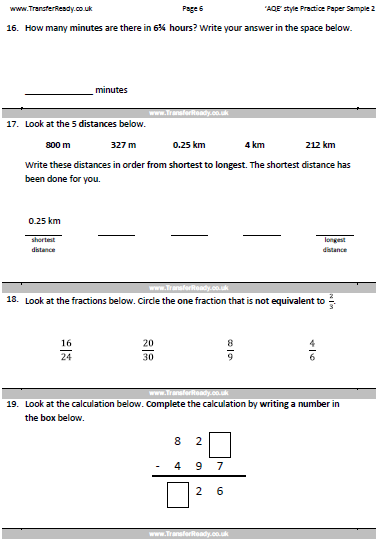 In Step2, you are introduced to a further third of the AQE content. Notice the fraction work in Q18.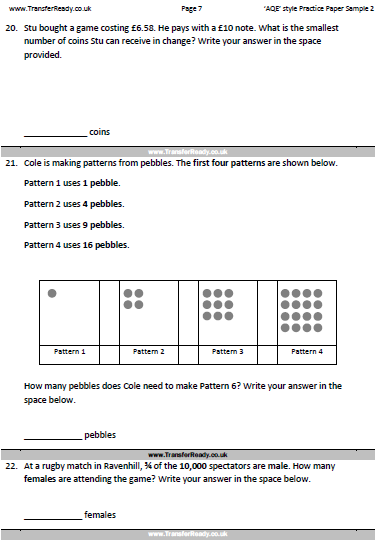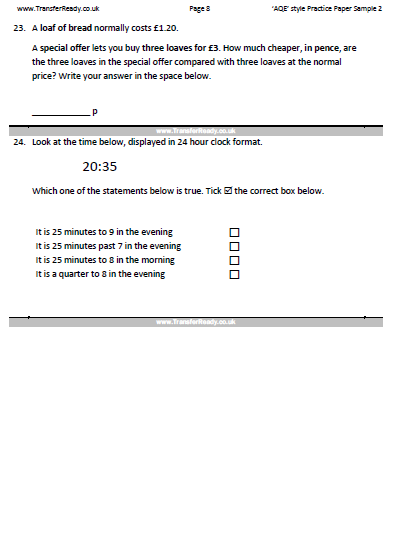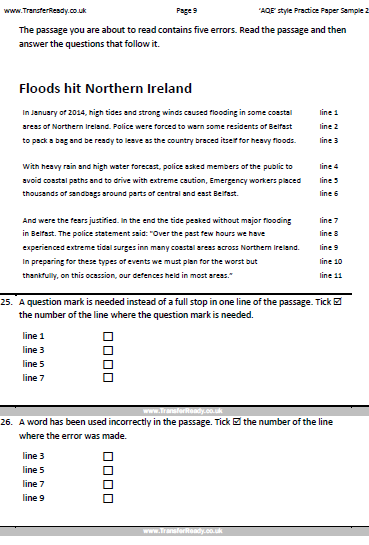 We review our papers regularly to keep the passages up-to-date. This keeps them interesting and relevant for your child.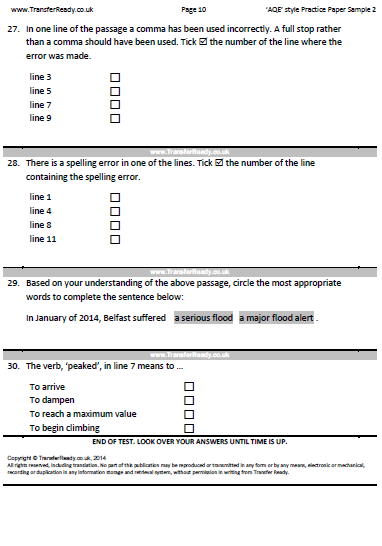 The non-fiction comprehension that we introduce in Step2 is very closely aligned to the AQE non-fiction comp.
Your child will get plenty of practice of these questions throughout Step2 and Step3 – and will know exactly what to expect in November.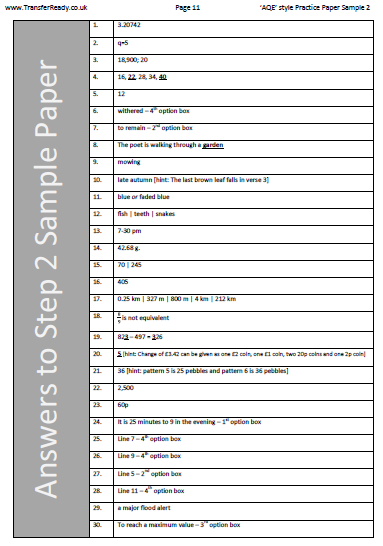 The handy hints will continue throughout Step2 and Step3. This helps you tutor your child in any areas that might need improvement.
Because you will understand what they need to know – you will begin to spot everyday learning opportunities. Why not follow us on Twitter or Facebook for regular worksheets, hints and sample questions.
Sign up to our Transfer Parents' List now (you can do this at the bottom of this page), and when you click "confirm" from your confirmation e-mail, you'll be redirected to a page where you can  download a PDF copy of this sample paper.
-or-